Watchung Booksellers' Evening with the Authors: Watch now!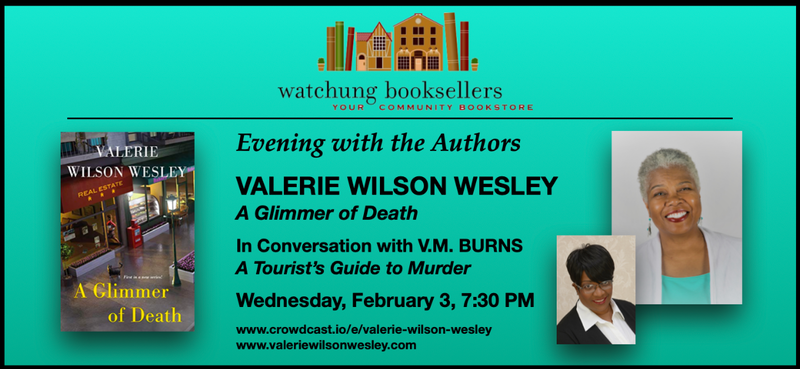 Valerie Wilson Wesley in Conversation with V.M. Burns
My thanks to all my FB friends who were able to drop in on the virtual launch of A GLIMMER OF DEATH, my new cozy mystery, hosted by Watchung Booksellers on Wednesday. For those who weren't able to make it, below is the link to Watchung Booksellers, a fantastic independent, that has signed copies of my book. And below is the link to my interview with VM Burns–my great partner in crime!
Even though the date has passed, you can click on the link below, register and then watch our recent interview: